US and another $1 billion in military arms to Ukraine and Taiwan: Warmonger and social ills
Kanako Mita, Sawako Utsumi, and Lee Jay Walker
Modern Tokyo Times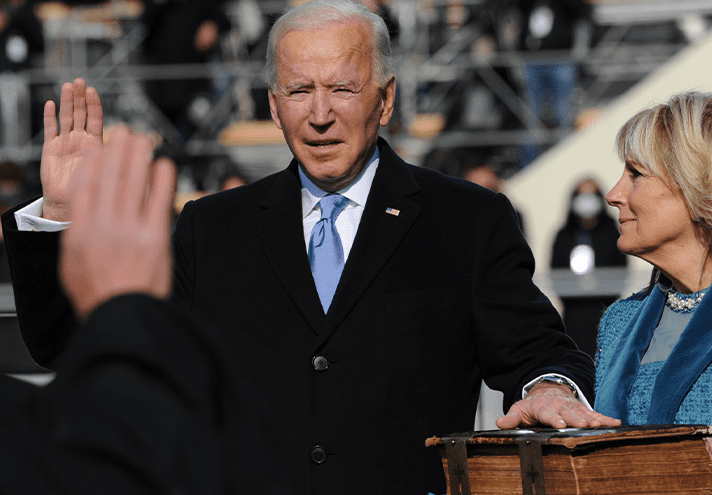 In the last few days alone – on top of tens of billions of dollars already sent to Ukraine – the administration of President Joe Biden agreed to over $1 billion in military arms to Taiwan and Ukraine.
This is the same government that took the knee to "Black Lives Matter," spreads gender confusion, glorifies male members of the military having sex changes, and can't fix its internal border with Mexico. On top of this, over 200,000 overdose deaths in 2 years under Biden, endless mass shootings (blights all administrations), high homicide, roughly 600,000 homeless, and problems concerning affordable housing.
CNN reports, "Drug overdose deaths continue to rise, with the CDC's latest provisional data showing that more than 109,000 people died of a drug overdose in the 12-month period ending March 2022."
Security.org reports, "Following a period of limited data, the Department of Housing and Urban Development (HUD) recently completed its first comprehensive Annual Homelessness Assessment Report (AHAR) in two years. It found that nearly 600,000 Americans are unhoused on any night – a slight increase over pre-COVID numbers. A deeper dive into the census reveals that while overall numbers were relatively stable during COVID's reign, some demographics shifted notably."
Any other developed country with 600,000 homeless, 200,000 overdose deaths in two years, and over 50,000 homicides in two years would be ashamed. However, the same Democratic Party under Biden race baits and sows gender identity confusion at home to divide Americans even more.
Externally, the military defense budget of $858 billion in 2023 is the highest ever. Not only this, the Biden administration is the most openly hostile government that is challenging two nuclear powers (China and the Russian Federation) by sending tens of billions in military arms to Taiwan and Ukraine.
In the last few days, Biden announced two military packages to Taiwan and Ukraine valued at over $1 billion – it is relentless.
When America bombed Afghanistan, Iraq, and Libya in recent decades – neither China nor the Russian Federation sent tens of billions in military arms to kill American soldiers. Similarly, the European Union, Japan, and others didn't involve themselves in sanctions on America.
Indeed, in the last decade in Iraq and Syria, the nations of America, Iran, and the Russian Federation did their utmost not to clash concerning internal wars and the fight against Islamic State (ISIS). Even when America and the Russian Federation supported opposing sides in Syria, they sought to ease tensions by forwarding appropriate information to each other – similar to Iran.
Yet the Biden administration is not only warmongering to an extreme against China and the Russian Federation – and encouraging NATO powers and Japan to militarize: America is also seeking many nations to join in their anti-China and anti-Russian Federation alliance. However, neither China nor the Russian Federation seeks an alliance against any single nation. Therefore, who is the real warmonger – and warmongers who are joining the fray?
Since Biden came to power, it is clear that America, NATO, and Japan are collectively seeking to alter the regional dynamics of Northeast Asia and the geopolitical space of both China and the Russian Federation through their constant hostile postures and deeds.
Accordingly, Biden authorized approximately $10 billion in new funding to boost the military capability of Taiwan. This funding is a five-year plan – and negates likely future military contracts between America and Taiwan.
Voice of America reports, "The United States announced Friday a new package of military aid for Ukraine that totals about $400 million, Secretary of State Antony Blinken said."
Blinken said, "This military assistance package includes more ammunition for U.S.-provided HIMARS and howitzers, which Ukraine is using so effectively to defend itself, as well as ammunition for Bradley Infantry Fighting Vehicles, Armored Vehicle Launched Bridges, demolitions munitions and equipment, and other maintenance, training and support."
A few days earlier concerning Taiwan, ABC News reports, "The U.S. has approved more arms sales to Taiwan, including $619 million worth of munitions for F-16 fighter jets, in a decision likely to be yet another point of friction between the U.S. and China, which claims the island as its own territory."
Endless militarization, economic sanctions, and involving an alliance of nations against China and the Russian Federation risks igniting a dangerous spark.
It is worth pointing out – that more civilians in America are being killed concerning overdose deaths and homicide – than civilians in many wars added together.
Accordingly, why isn't America focused on solving problems that are unimaginable in China, the European Union, Japan, Singapore, and other highly developed nations?
Australia, Canada, the European Union, and Japan should also question the high-risk international policies of the Biden administration.
Also, how is America a role model when overdose and homicide deaths are higher than civilian deaths in ongoing wars?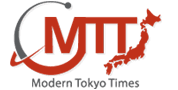 Modern Tokyo News is part of the Modern Tokyo Times group
http://moderntokyotimes.com Modern Tokyo Times – International News and Japan News
http://sawakoart.com – Sawako Utsumi and Modern Tokyo Times artist
https://moderntokyonews.com Modern Tokyo News – Tokyo News and International News
PLEASE JOIN ON TWITTER
https://twitter.com/MTT_News Modern Tokyo Times
PLEASE JOIN ON FACEBOOK