Japan Promises Cash Payouts to Help the Poor: Kishida's Russian Debacle and China
Kanako Mita, Sawako Utsumi, and Lee Jay Walker
Modern Tokyo Times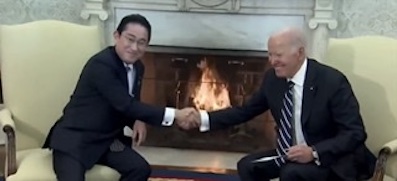 After Fumio Kishida won the Liberal Democratic Party (LDP) leadership battle, he promised "a fairer society."
Kishida said (before taking office), "Without distribution of wealth there won't be a rise in consumption and demand… there won't be further growth if the distribution of wealth is lost."
However, the crisis between Ukraine and the indigenous Russians of Donbass (who are supported by the Russian Federation) resulted in Kishida taking a strong anti-Russian Federation stance – in line with America and other G7 and European Union nations.
Henceforth, unlike China, India, and other nations that took a neutral stance between Ukraine and the Russian Federation, the reverberations of sanctions on the Russian Federation entailed enormous problems concerning the high cost of living. At the same time, the weakening Japanese Yen and Kishida's doubling of the military budget further put strains on the heavily indebted nation of Japan.
Kishida also followed American sanctions on China in certain vital economic areas. This notably concerns the semiconductor sector. Henceforth, Kishida announced that Japan would apply restrictions on 23 types of chip-related products (materials and equipment).
This slippery slope is detrimental to the economic welfare of Japan. However, given the nature of the Biden administration in America – along with the anti-China and anti-Russian Federation policies of Kishida – curbs are likely to increase in all directions.
In 2020, the hourly minimum wage in US dollar terms was (World Population Review) 14.54 (Australia), 11.46 (France), 11.37 (United Kingdom), 11.21 (Netherlands), 10.68 (Germany), 10.33 (Canada), 8.99 (South Korea), 8.17 (Israel), and 7.52 (Japan).
Japan's average wages ranked 24th out of the 35 leading nations according to the OECD report in 2021. Indeed, Japan is now 20% below the OECD average wage.
Despite this, the Japanese government continues to support all and sundry – from Ghana to Ukraine. Provisions for people struggling in Japan are minimal compared with the welfare states of Scandinavia and other developed nations (not including the dog-eat-dog society of America).
Under Kishida, from December to December (2021-2022), the average person in Japan was 4% worse off because of the cost of living crisis. His geopolitical ambitions against the Russian Federation have backfired. However, not learning, Kishida is involving Japan at a higher level concerning America's anti-China policies.
Internally, the ratio of debt in Japan is horrendous. It is the highest of all developed nations in the world. Also, wages have been static for over three decades (recent wage hikes are based on inflation and the rising cost of living).
Japanese citizens need a government that cares for the working poor, helps to tackle the low birth rate, protects the rights of pensioners, tackles anti-female discrimination in the workplace, and other ills. However, in the opposite direction, over three decades of mainly Liberal Democratic Party rule – led to declining living standards and other ills.
Sadly, under Kishida – his anti-Russian Federation stance and his support for America's anti-China policies – is putting enormous strains on the people of Japan concerning the high cost of living and other ills.
ANOTHER ECONOMIC PACKAGE
Kishida said, "When wage growth has not kept pace with inflation, it's fitting to cut income and residence taxes to directly support people's disposable incomes."
He further said, "If the situation is left as is, the country may slip back into deflation."
Kyodo News reports, "For low-income earners, exempt from tax payments and particularly hard hit by inflation, the government will make cash handouts of 70,000 yen per household, Kishida said. The payouts will likely begin earlier than the tax cut, possibly by year-end."
Reuters reports, "Japan's government is considering spending around $33 billion for payouts to low-income households and an income tax cut in a package of measures to cushion the blow to households from rising living costs, three government officials told Reuters on Wednesday."
However, it is Kishida's geopolitical policies aimed at the Russian Federation and China – that are also impacting negatively on the people of Japan.
Japan needs a government – irrespective of the political party – that focuses on economics and supporting ordinary people from the failed policies of Kishida and other past leaders of the past three decades (not all leaders were detrimental).
Japan first – rather than endlessly helping other nations.
Japan also needs to reshape friendlier geopolitical and economic ties with the Russian Federation and China – while maintaining strong ties with America.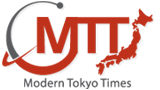 Modern Tokyo News is part of the Modern Tokyo Times group
http://moderntokyotimes.com Modern Tokyo Times – International News and Japan News
http://sawakoart.com – Sawako Utsumi's website and Modern Tokyo Times artist
https://moderntokyonews.com Modern Tokyo News – Tokyo News and International News
PLEASE JOIN ON TWITTER
https://twitter.com/MTT_News Modern Tokyo Times
PLEASE JOIN ON FACEBOOK